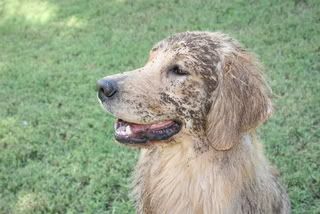 This is Emma.
It's bath day and she's always the last one to get the bath.
So, she entertains herself.
I whirled around to find her like this when it was her turn.
Yes, she is caked!
She had already withstood the rigors of the table.
So, she was groomed and ready: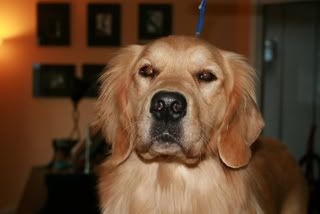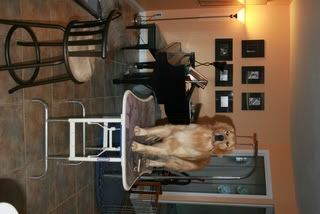 Left: In that picture she had one ear done and one ear not.
Right: Yes, I groom in my house - too hot outside!
But she was just not ready to be a glamor girl just yet.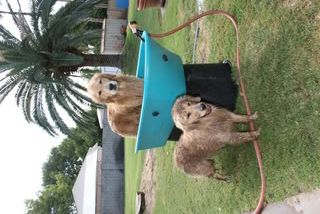 The black golden and the gold golden.
Emma and Riggs.
Emmy was all about a little play before we got our bath....
Here name is : Sparkle Nice's 1 Royal to Watch
and boy does she like you to cater to her like the Princess she is
and she loves for you to watch her play
(
Collapse
)
And then she went on to show this weekend and get a Reserve Winner's Bitch ribbon on Saturday. The judge pronounced her a very typie bitch with good attitude and a fine head!